02 Apr

School Closure Food Distribution Sites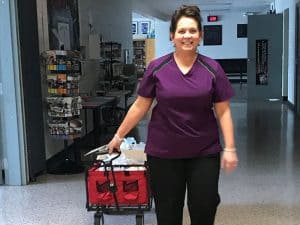 Monday and Wednesday 10:00am-1:00pm
Breakfast and Lunch at NO COST provided on Monday (2 meals) and Wednesday (3 meals). Available for all children 18 and under.
BRIDGEPORT SCHOOL
April Cody, Principal
1935 Edwina Bridgeport Road
Newport, TN 37821
623-5780
COSBY ELEMENTARY SCHOOL
Christy Edmonds, Principal
3320 Cosby Highway
Cosby, TN 37722
487-3850
GRASSY FORK SCHOOL
Judy Webb, Principal
4120 Big Creek Road
Hartford, TN 37753
487-5835
CENTERVIEW SCHOOL
Ginger Atkins, Principal
2400 Highway 160
Newport, TN 37821
623-4947
COSBY HIGH SCHOOL
Patrick O'Neil, Principal
3318 Cosby Highway
Cosby, TN 37722
487-5602
NORTHWEST SCHOOL
Shannon Grooms, Principal
344 Woodson Road
Newport, TN 37821
623-4697
COCKE COUNTY HIGH
Gail Burchette, Principal
216 Hedrick Drive
Newport, TN 37821
623-8718
DEL RIO SCHOOL
Kaye Ramsey, Principal
500 South Highway 107
Del Rio, TN 37727
487-5570
PARROTTSVILLE SCHOOL
Robert Vick, Principal
1901 Old Parrottsville Hwy.
Parrottsville, TN 37843
623-1612
EDGEMONT SCHOOL
Nathan Chambers, Principal
375 Carson Springs Road
Newport, TN 37821
623-2288
SMOKY MTN. SCHOOL
Wade Williams, Principal
135 South Highway 32
Cosby, TN 37722
487-2255

Special Announcement
Due to equipment installation and scheduled maintenance, COCKE COUNTY HIGH SCHOOL, COSBY SCHOOL, AND EDGEMONT ELEMENTARY SCHOOL will be closed during the week of April 6th-10th (Spring Break). However, we are happy to offer 7 schools as an alternative for these that week.
Newport Grammar School (301 College Street, Newport TN 37821) is also a food distribution site Mon.-Fri. 7:30-12:00pm.