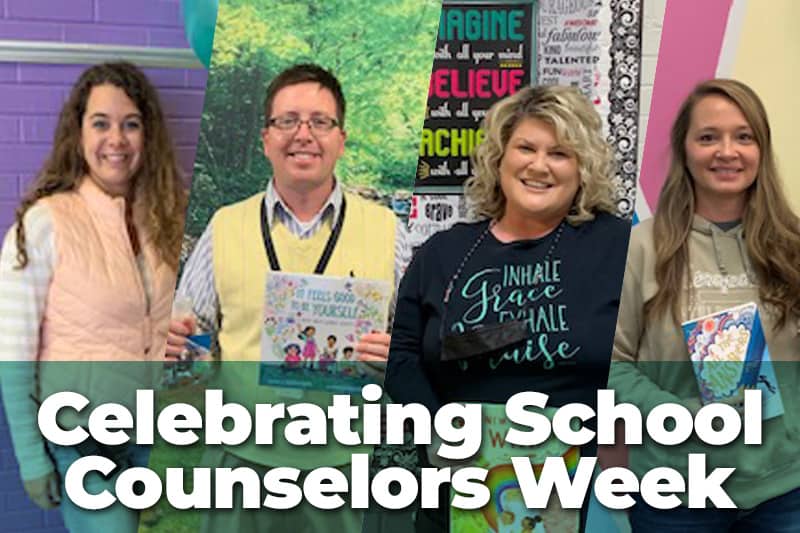 08 Feb

Celebrating School Counselors Week
Celebrating School Counselors Week in Cocke County Schools February 1 – 5
February 1 – 5 is National School Counselors Week and Cocke County Schools will be honoring our team of counselors across the school district this week. We are blessed to have a group of professionals within Cocke County Schools who provide confidential and compassionate care of our students when social and emotional needs arise.
The State Department of Education endorses the work of school counselors with this statement on their website: "School counseling programs in Tennessee have always played an important role in the educational process for students. School counselors work with students, families, communities, faculties and staff to address issues that have a substantial impact on student academic, personal/social and career development. Wherever counselors serve, be it in rural, urban or suburban areas, they strive to meet the needs of all students."
We agree with our colleagues within the State Department of Education on the critical and often unseen work of our school counselors in Cocke County Schools. These educators are trained to provide unique support for our students and stand ready to be of service to them and their families. We encourage students and parents to get to know your school's counselor or counselors to develop relationships to better meet social and emotional needs, assist with navigating the path to graduation, and provide advice related to post-secondary opportunities.
You can find a list of our school counselors on the Cocke County Schools website at cockeountyschools.org. Go to the Student Support Services Department and look for the Counselors and S3's link under District Resources.
The contributions of our school counselors have never been more important than during this pandemic as the mental health needs of students have increased. We salute their work and the difference they are making in the lives of Cocke County's students. Please join us in thanking them for a job well done.