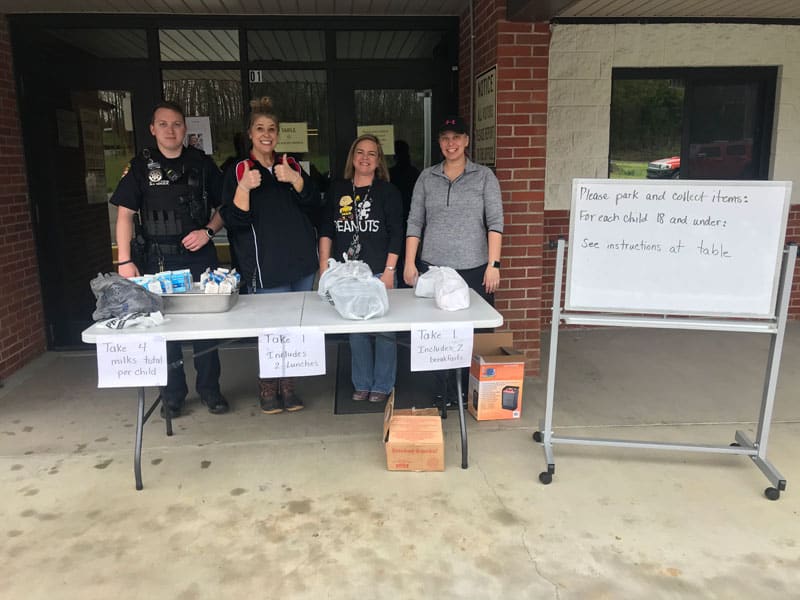 07 May

Meal Distribution Starting Wednesday May 13th

Starting on Wednesday, May 13th, Cocke County School Nutrition will go to a one-day distribution week.  Children 18 and under will receive 7 Breakfasts and 7 lunches on Wednesdays, so there will NOT be distribution on Mondays starting May 11th.
 
All 10 Schools will do this on May 13th and May 20, and then several of our schools will continue on all the way through June. It is a fantastic opportunity for our families to pick up a 1/2 gallon of milk, 7 breakfasts and 7 lunches for each child. The items will be either frozen or cold and come with heating instructions. May 13th will be Popcorn Chicken and Corn :). A favorite to many of our children.
 
Parents or guardians picking up food should have the children with them OR be prepared to give student names and ages IF they are not a recognized parent by the school workers.

We encourage families to pick a school and become a "regular" there so we can better predict how many bags of food and 1/2 gallons of milk we will need.  

Thank you for supporting Cocke County School Nutrition. Please feel free to call our office if you have any questions. (423)623-1956 ext.2040. If we are not in the office because we are out at one of our schools, we will call you back as soon as we can.

If someone cannot make it on a Wednesday, Newport Grammar will be serving Food Monday-Friday 7:30-12:00pm through May 29th.